Business
Supporting business systems since 1996 from Novell Netware to today's standards of in-office Microsoft servers and workstations to a complete offering of Cloud Solutions.
Low Voltage Wiring:
We employ several low voltage certified crews qualified to install and support Category premise cabling for phone, data and video distribution.  We hold a State of New Jersey Low Voltage Telecommunications Exemption, carry a $1,000,000 liability policy as well as Worker's Compensation insurance.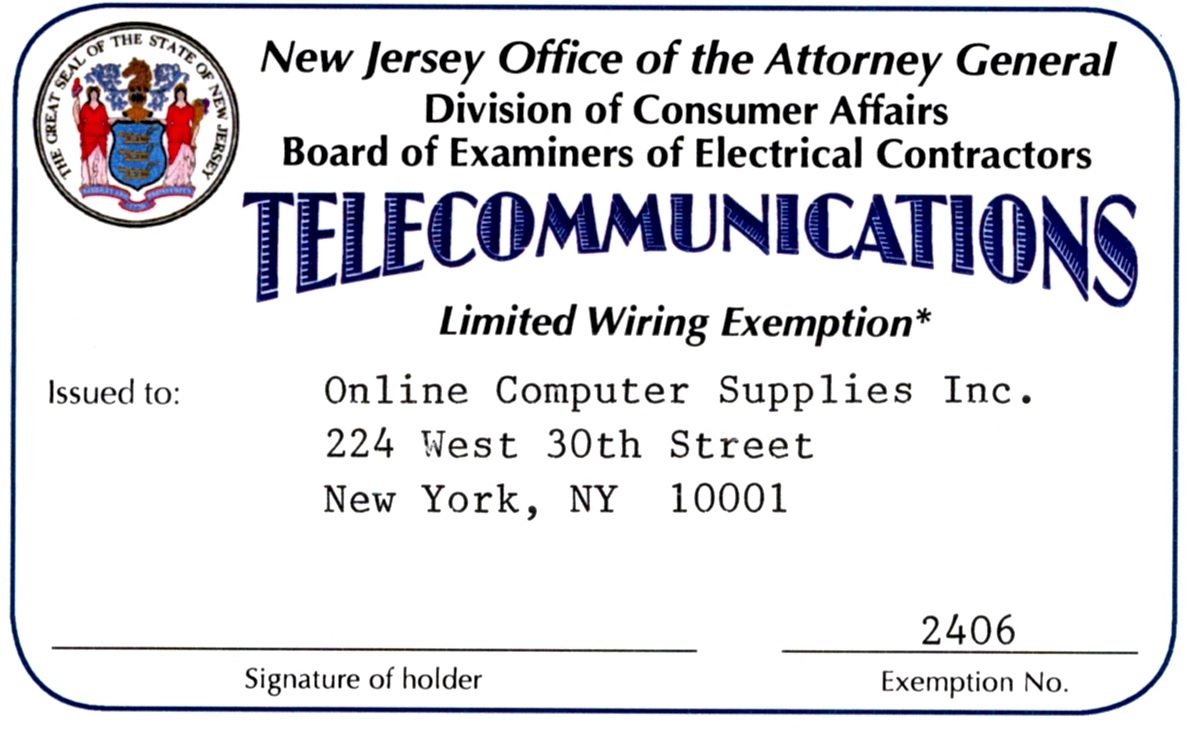 Servers, workstations and portable device support:
As a Dell certified reseller we are presently installing and supporting a mix of in-office, remote access and portable devices to support and protect your business.
Small Business Security Assessment Toolkit:
Many of our clients are engaged with much larger businesses and a condition of their engagement is a technology security audit and assessment.  We have assembled a suite of solutions that are both affordable robust enough to meet the requirements of Walmart, Bank of America and others.
Our Small Business Security Suites typically include:
– Facility assessment, password and change management policies
– Managed Anti-virus
– Managed BDR (Backup Data Recovery) Server(s)
– Managed Cloud Backup
– Complete DLP (Data Loss Prevention) solutions
– VPN Access w/ 2-part Authentication
– End user security awareness training