Ergonomic Solutions
We have assembles a suite of ergonomic solutions to adapt technology into the treatment environment without compromising the finish or function.
This room is outfit with a 24″ TV mounted on an Adec radius monitor mount and an All in One computer mounted on the right wall.  As this is a hygiene room that does not have rear cabinetry the placement of the computer on the right side wall is ideal for a single operator room.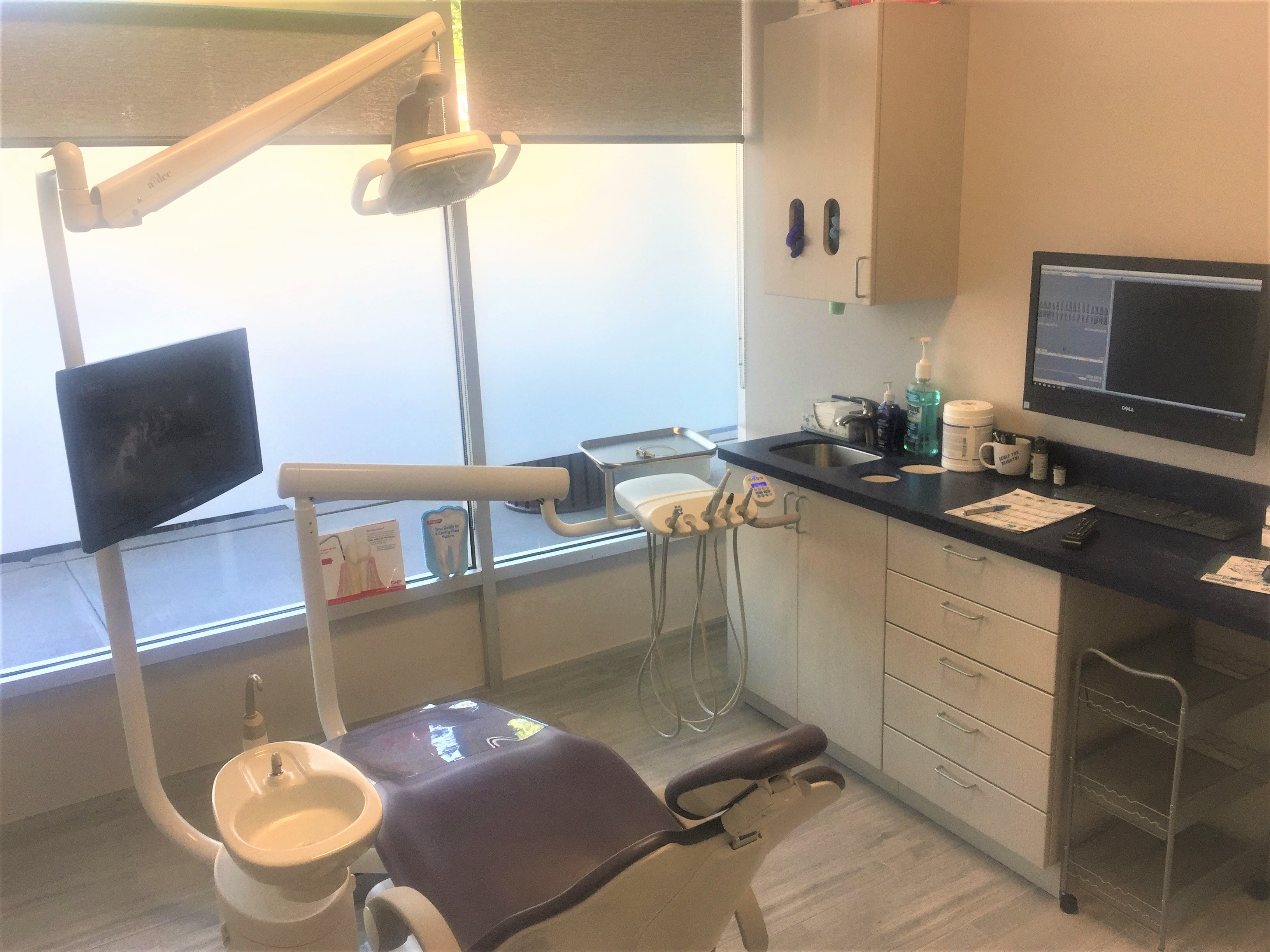 This is a pediatric office with (3) displays in each treatment room: computer monitor the at 12:00 o'clock, ceiling TV/display and TV/display mounted on the front wall.  The doctor and staff will generally use the rear computer display for their dental programming (Dentrix, etc.), the ceiling TV almost always has "engaging" content for the patient (commonly referred to a video anesthesia) and the forward display is used for for communicating with the parents.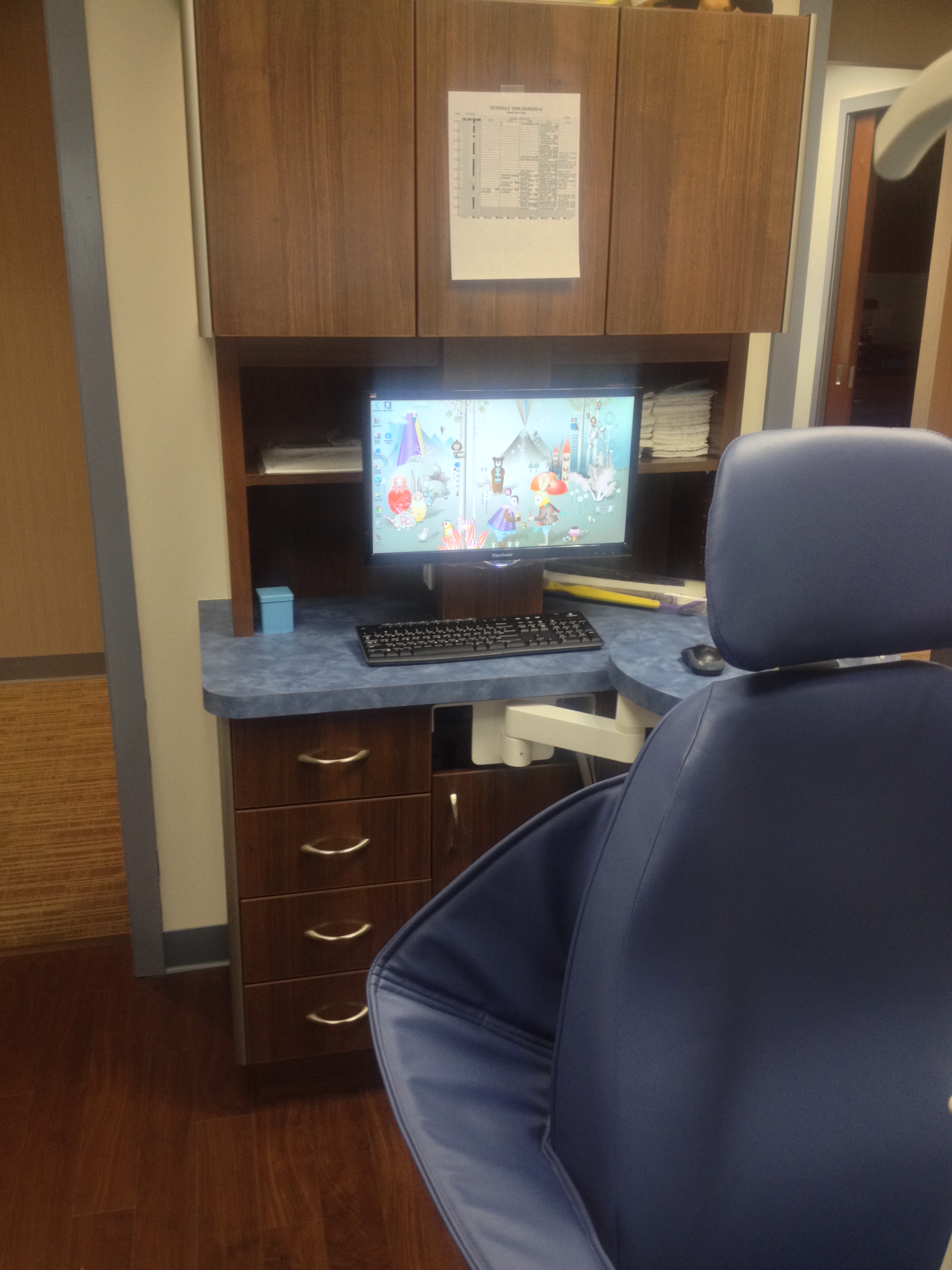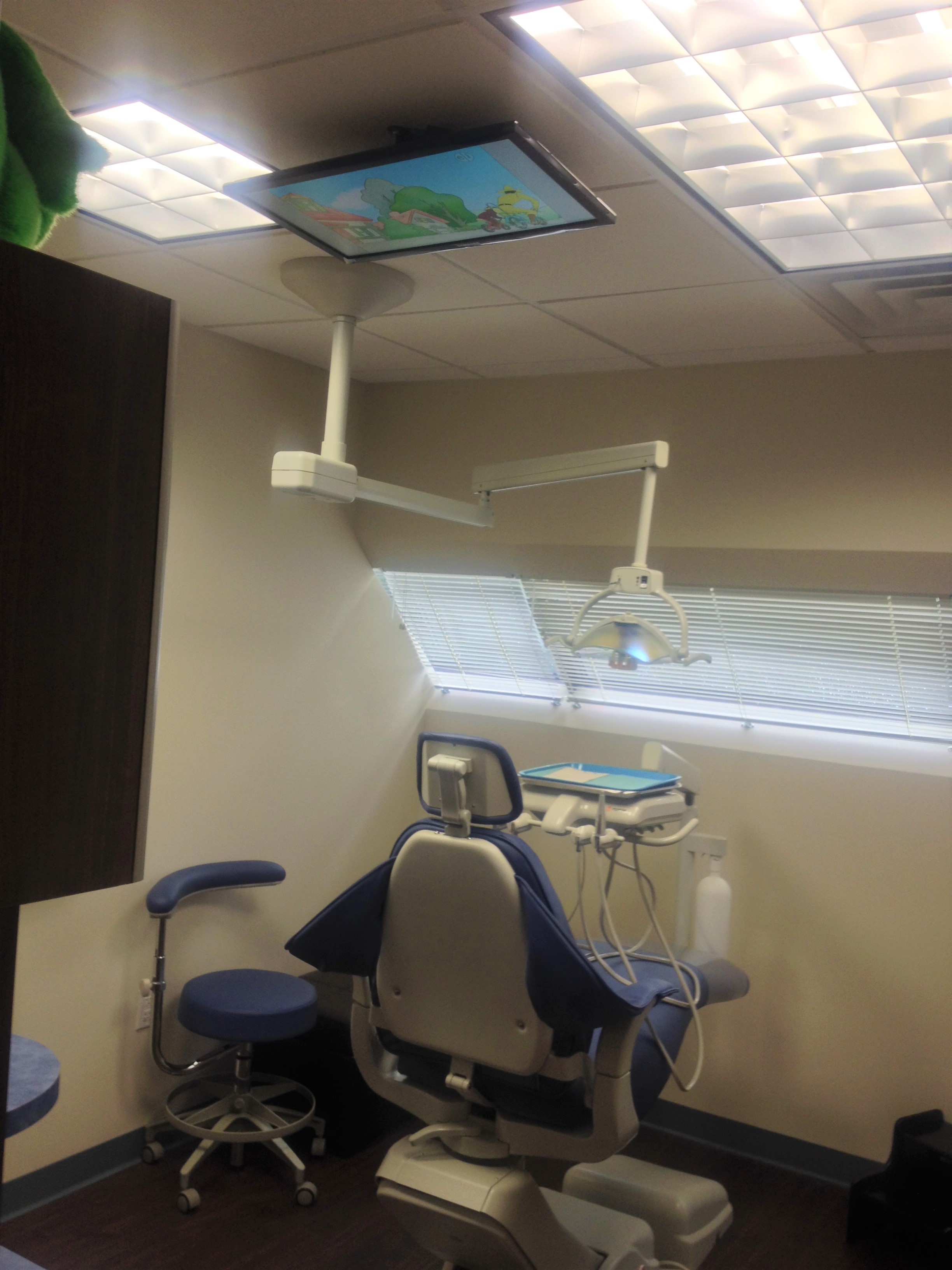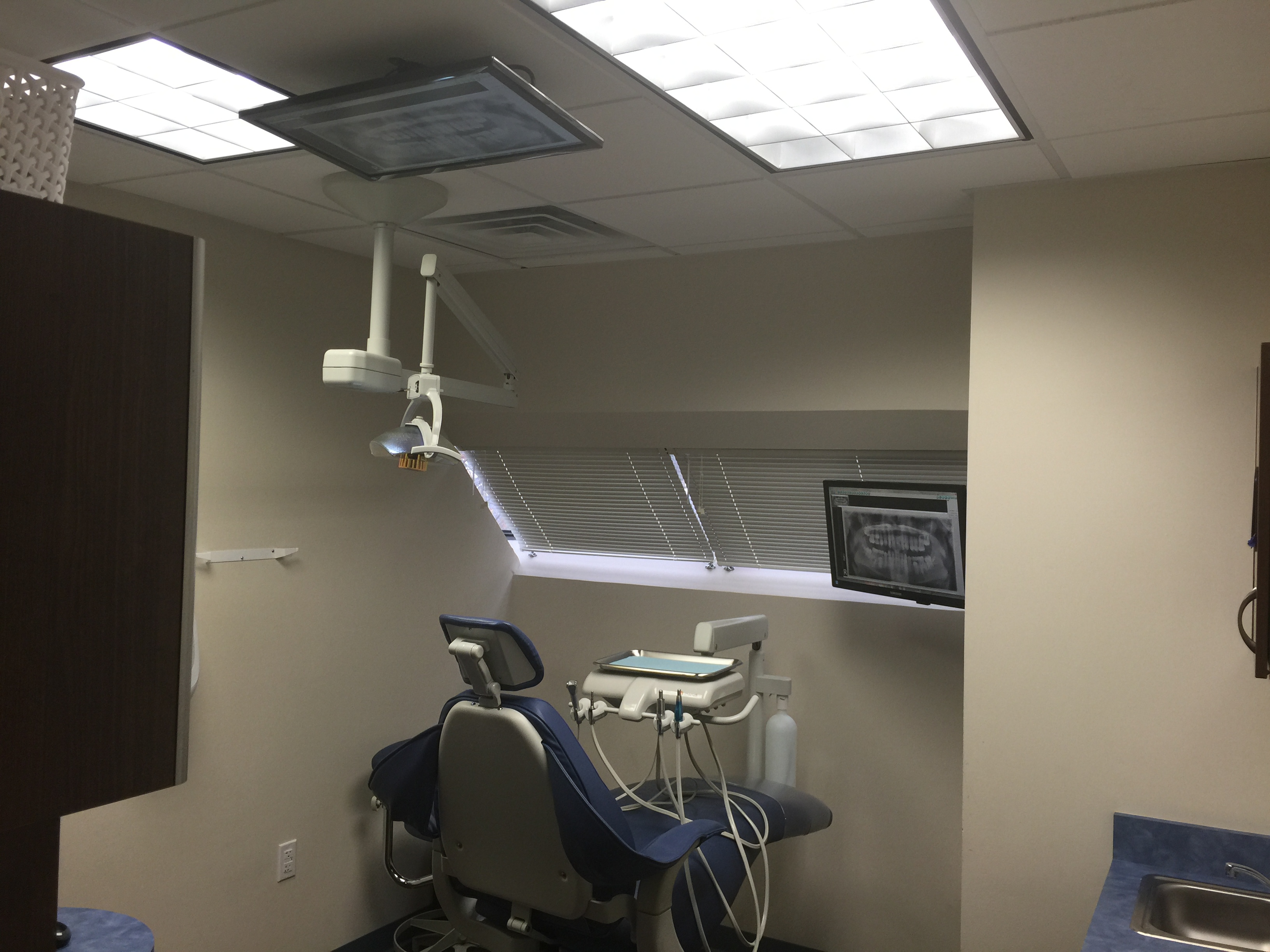 Another pediatric application: ICW Ultra 550 mounted behind the dental light allowing the display to be positioned directly above the patient.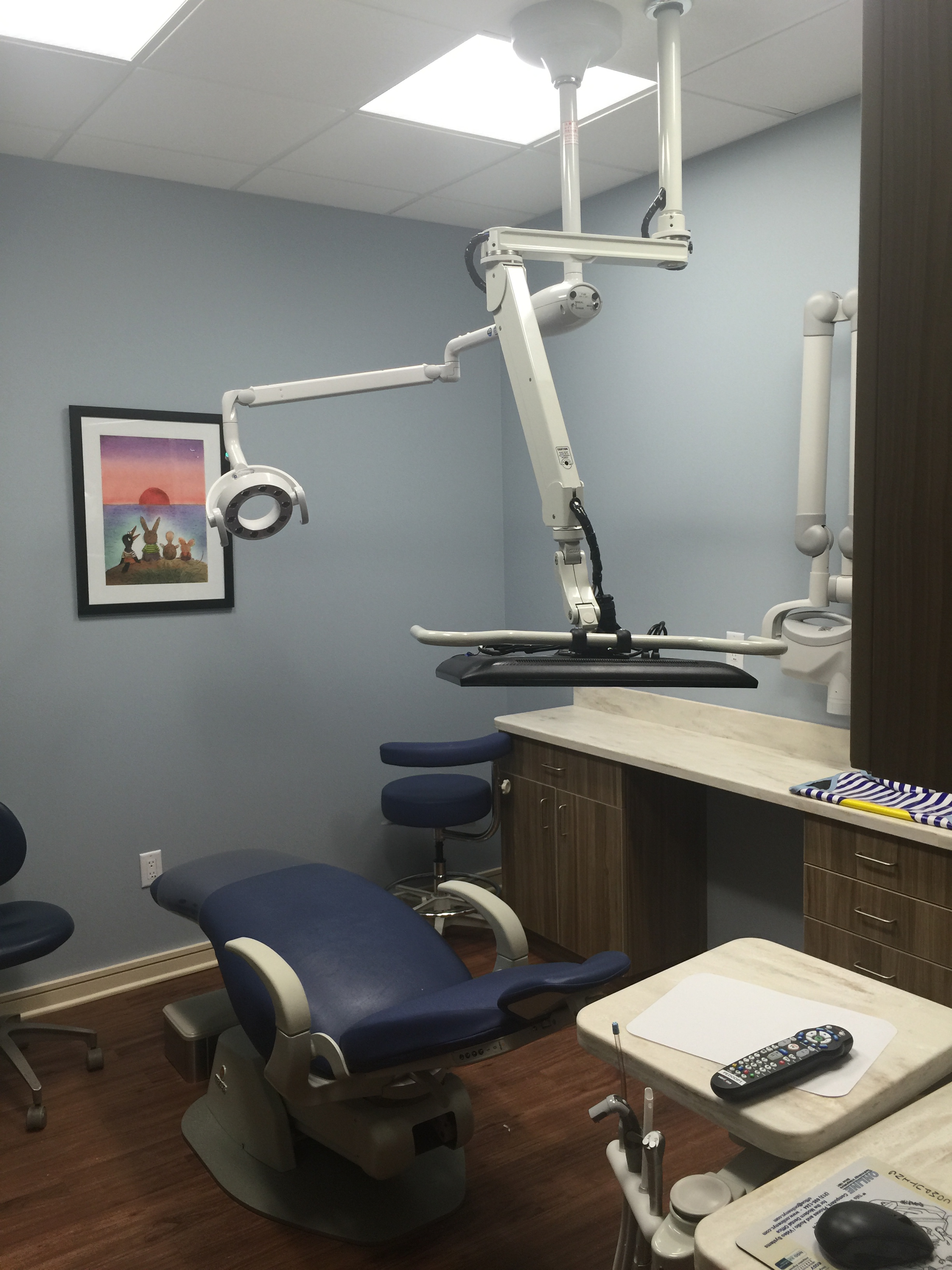 ICW Ulrta 550 with a 32″ TV/display; placed more commonly, towards the toe of the chair.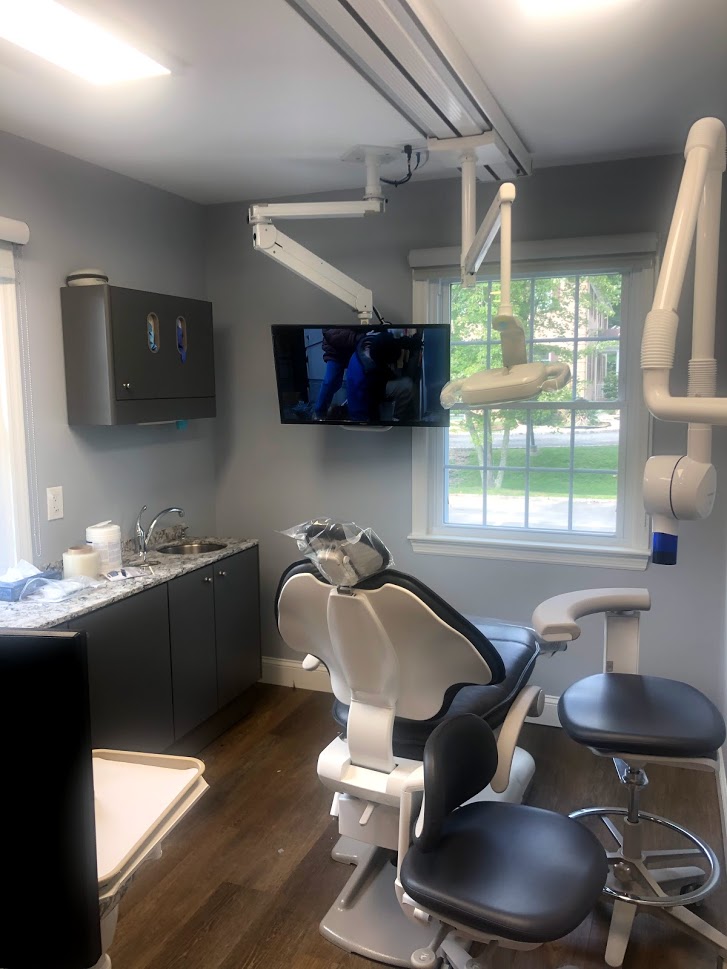 This ia a 27″ TV / computer display on a Pelton & Crane (supplied by the dental dealer) monitor mount.
This is a very common application with a Dell All in One computer mounted at the 12:00 position. (upper cabinets must be >20″ above the counter top to accommodate the height of the computer).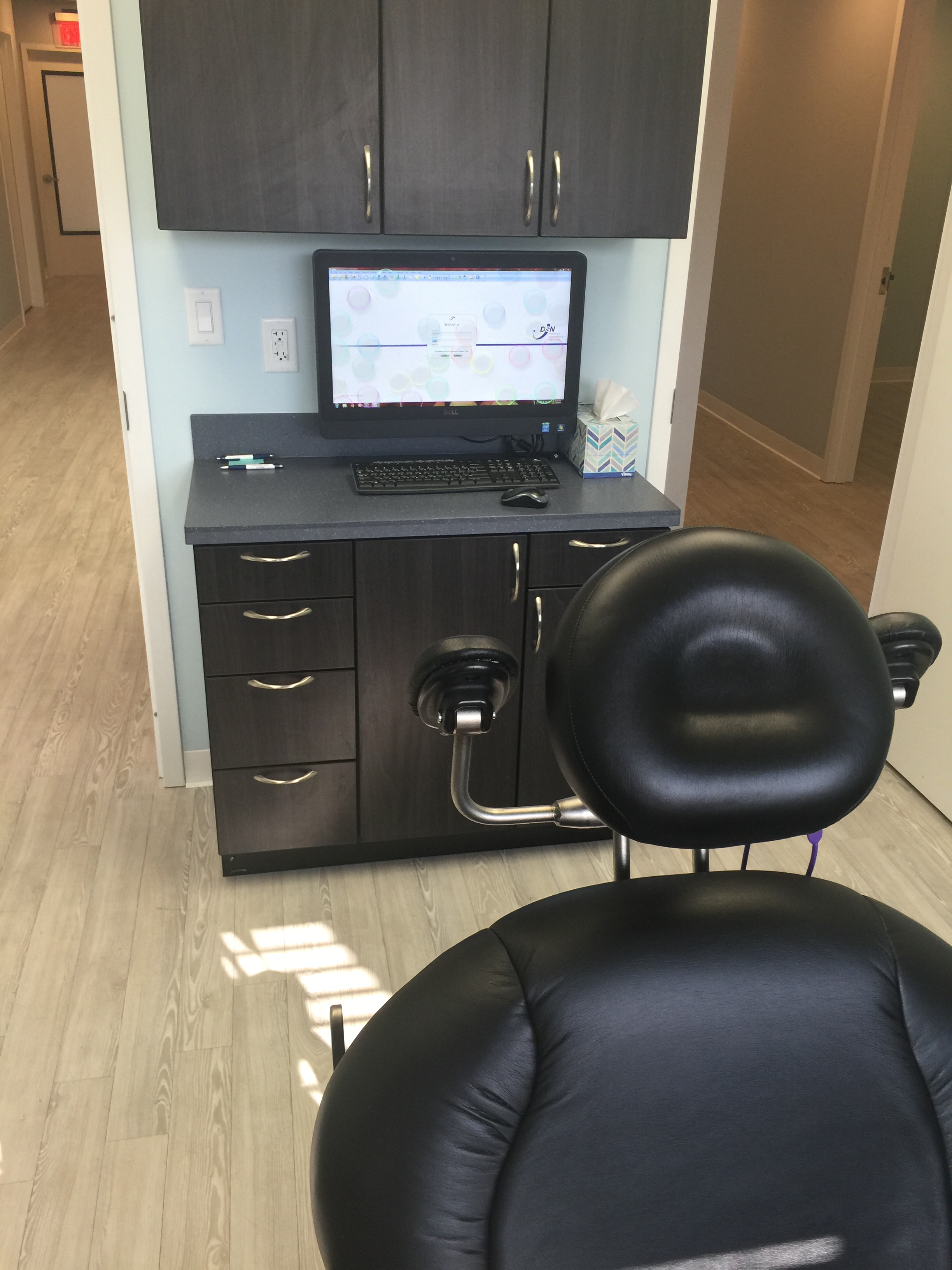 This is a PAN / CEPH / CT Acquisition Station: monitor (or All in One computer) wall mounted w/ keyboard flip tray.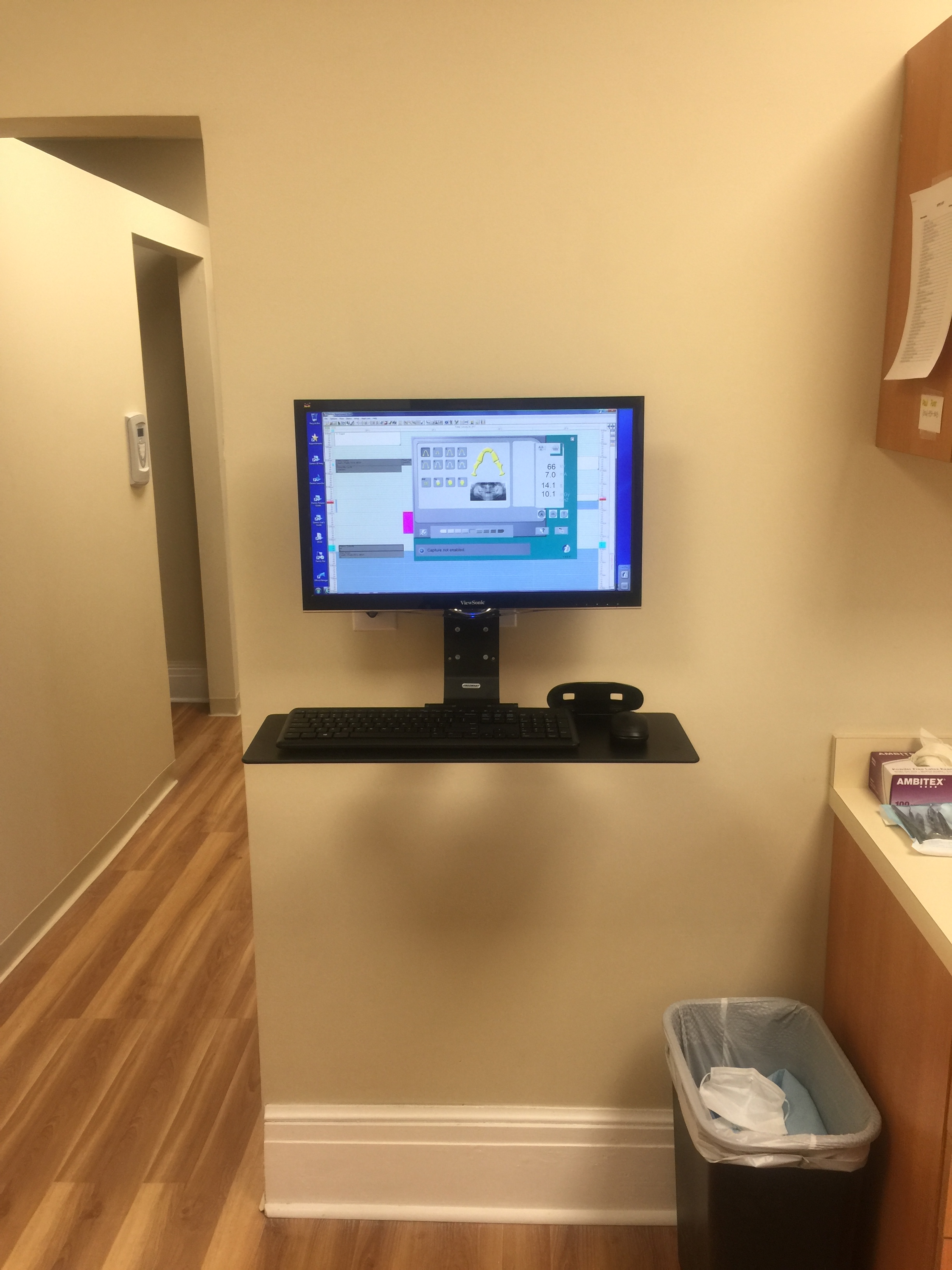 Everything neatly organized with an under counter CPU wall mount.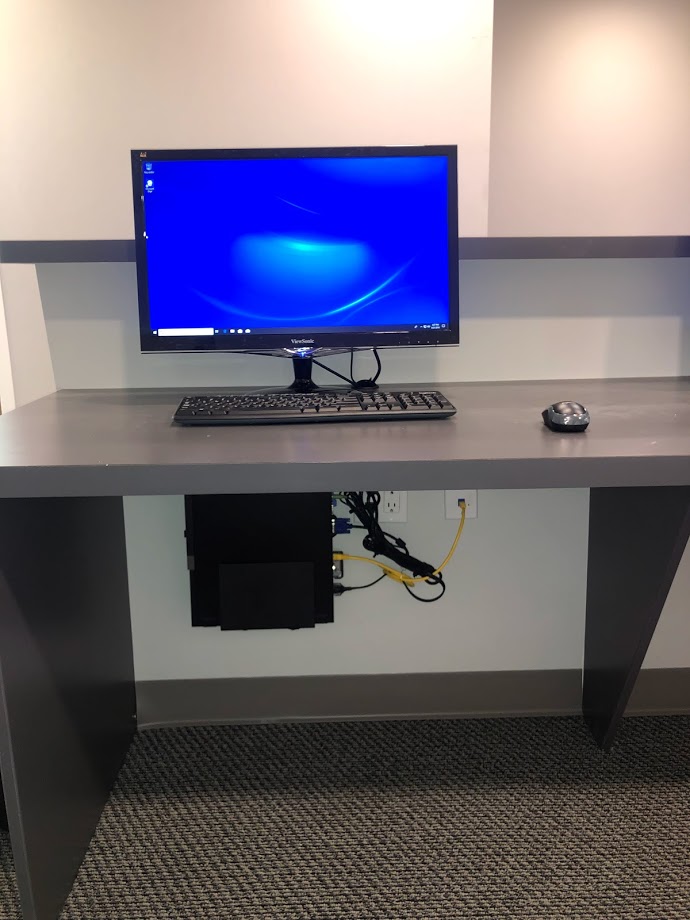 Certified Dealers / Installers for: